We've all experienced the need for a deep cleanse at some point. Whether you've been wearing too much makeup, working out heavily, or just dealing with general fatigue and stress, your skin may need a good deep cleaning to restore balance. Fortunately, there are ways to do this without expensive facials or harsh chemicals.
Just because the colder weather is settling in doesn't mean you have to let your skincare routine go stale. Just the opposite! Follow these easy tips for a deep cleanse that will leave your face feeling refreshed and looking radiant. Winter is the perfect time to give your skin some extra love. Keep reading for all of the details.
Amazing benefits of a deep cleansing facial
In our fast-paced world, it's more important than ever to take care of ourselves. One great way to do that is with a deep cleansing facial. A deep cleansing facial can improve your skin's tone, texture, and clarity. It can also help minimize the appearance of pores, wrinkles, and blemishes. Plus, it can leave your skin feeling soft and smooth. So, if you're looking for an effective way to take care of your skin, a deep cleansing facial is worth considering.

A deep cleansing facial is a great way to improve your complexion. It helps remove impurities and toxins from the skin, making it look brighter and younger. A deep cleansing facial also helps improve blood circulation, which can help reduce the appearance of wrinkles and other signs of aging. If you are looking for an effective way to improve your skin health, consider getting a deep cleansing facial. Contact us today to schedule an appointment!
Some of the benefits of a deep cleansing facial include:
Improved complexion
Removed impurities and toxins
Brighter skin
Reduced wrinkles
Improved blood circulation
What to expect after a deep cleansing facial?
My clients often ask me what they can expect after a deep cleansing facial. While the results vary depending on the individual, there are some general things that you can typically expect. This blog post will discuss what to expect following a deep cleansing facial treatment. Remember that everyone's experience will be different, so if you have any specific questions or concerns, be sure to speak with your esthetician beforehand. Thanks for reading!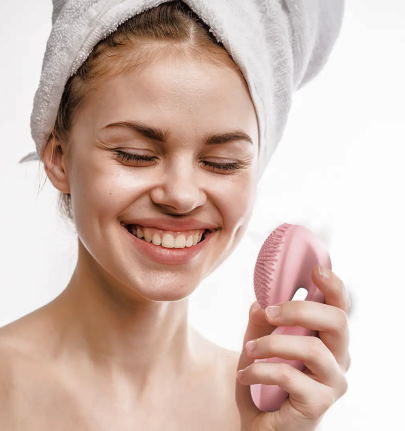 After a deep cleansing facial, you can expect your skin to be brighter, smoother, and softer. You may also experience a decrease in oil production, blemishes, and blackheads. In general, you will see an improvement in your skin's overall health and appearance. Schedule an appointment today!
To achieve optimal results from your deep cleansing facial, following up with proper home care is important. Be sure to cleanse your face twice a day using a gentle cleanser and warm water. Apply light moisturizer morning and night and avoid harsh detergents, scrubbing brushes, and other harsh skincare products. A balanced diet full of fruits and vegetables will also help improve the health of your skin. Finally, drink plenty of water to keep your skin hydrated from the inside out.
If you are looking for long-term results, consider a series of deep cleansing facials. A professional can help customize a treatment plan that is right for you and your unique skin type. Contact us today to schedule an appointment!