New knitwear outfits hit the stores every season, and fashion-forward women everywhere eagerly snap them up. This year is no different, as stylish ladies are already sporting knitted ensembles that are sure to keep them warm all winter. If you're looking for some inspiration before hitting the shops, take a look at these fashionable combinations that will have you stepping out in style.
Something about knitwear outfits just makes a woman feel confident and in control. Perhaps it's the way the fabric falls against the body or that these pieces can be dressed up or down depending on the occasion. No matter what your reasoning may be, there's no doubt that knitwear outfits are a must-have for any fashion-forward woman. Check out some of our favorite looks below!
Designer knitwear ideas for women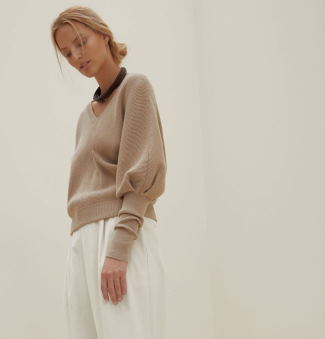 Continuing with our blog post series on knitwear outfits for the fashion-forward woman, we're showcasing some great looks that will keep you warm and stylish all winter long. So, check out these ensembles and get inspired to put together your look!
Look #01: A cozy sweater dress paired with tights and boots is an excellent look for the chilly winter months. This dress is not only warm, but it's also versatile enough to be dressed up or down, depending on your mood and occasion. The tights add an extra layer of warmth and will protect you from those bone-chilling winds that blow right through even the thickest jeans! Pair this outfit with some knee-high boots (or thigh-high if they're your thing) in black leather to complete the look—you'll be ready for anything from a casual day out shopping downtown all weekend long at home curled up by the fire watching movies.
Look #02: A sweater paired with skinny jeans is always classic, but why not make it more enjoyable? Adding layers like scarves, vests, and boots will elevate this look to the next level. Plus, it's a great way to stay warm during those chilly months! We love how you can wear these pieces separately or together depending on what kind of outfit you're going for: dressy casual workday versus weekend brunch date with friends (or even just lounging around at home).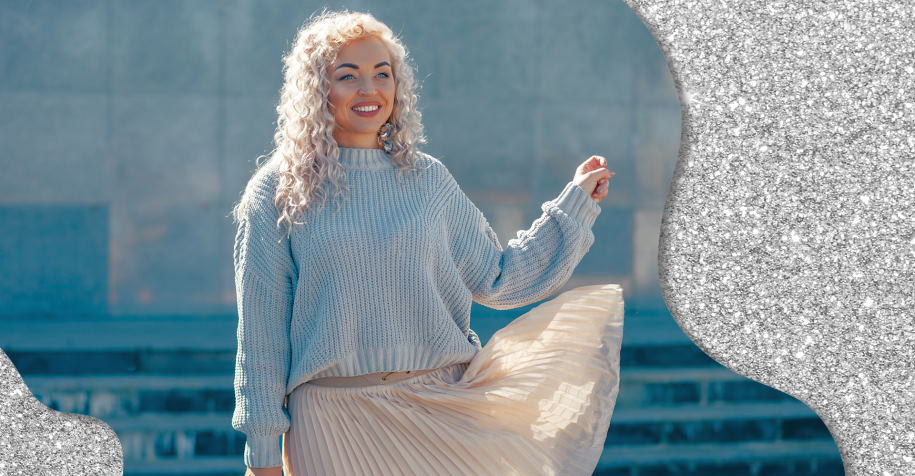 How do you style a knitted jersey?
Are you looking to style a knitted jersey? If so, there are a few things you need to consider. In general, jerseys look best when paired with jeans or leggings. You can also try pairing them with skirts or shorts for a more casual look. When it comes to accessories, keep it simple. A basic necklace or watch is all you need. As for shoes, opt for sneakers or sandals. Experiment with different combinations and see what works best for you. Happy styling!
There are a few different ways to style a knitted jersey. You can leave it loose and baggy, or you can tuck it in for a more flattering look. If you want to tuck your jersey in, here are a few tips:
Wear a belt to define your waistline
Tuck the jersey into your pants or skirt (make sure it's not too tight)
Choose a shirt that is the same color as your jersey, or choose a contrasting color to create interest
Pin the hem of the shirt, so it doesn't bunch up
Pair with jeans, skirts, or shorts for an easy everyday look!