If you're looking for a sweet way to exfoliate this winter, look no further than brown sugar! This simple body scrub is easy to make and perfect for sloughing off dead skin cells. Plus, the brown sugar will leave your skin feeling soft and silky. Read on for instructions on creating your own brown sugar body scrub.
How do you make a brown sugar body scrub?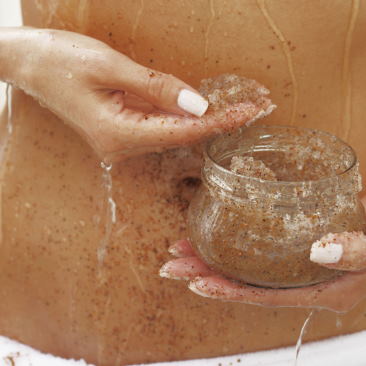 I remember the first time I made this brown sugar body scrub, my hands were so soft! The following day I used it again and felt how smooth my skin was. It's also a refreshing way to exfoliate because of the caffeine in it that is absorbed through your skin when you apply this scrub. Trust me, you will love it too!
Ingredients:
½ cup dark brown sugar (If using light brown sugar, add more coffee grounds) ½ cup very finely ground coffee (the finer the grind, the better particles for exfoliation) ¼ cup coconut oil ¼ teaspoon vanilla extract
Instructions: Mix ingredients until fully combined. If the mixture is not moist enough or feels dry, add more coconut oil a teaspoon at a time until desired consistency is reached.
To use: Wet skin and apply scrub in gentle circular motions, avoiding face and delicate areas. Rinse off with warm water and pat dry. Follow up with your favorite moisturizer. Use once or twice a week for best results.
What does brown sugar scrub do for your skin?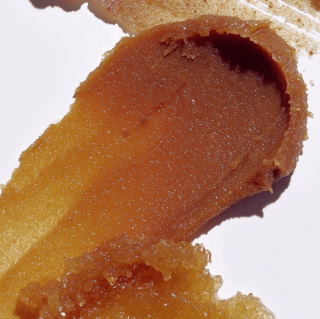 If you're looking for a natural way to improve the look and feel of your skin, you may want to consider using a brown sugar scrub. This simple DIY recipe is easy to make and can be used on various skin types. Read on to learn more about what brown sugar scrub can do for you.
One of the benefits of a brown sugar scrub is that it can help improve your skin's complexion. The sugar crystals gently buff away dead skin cells, while the oil helps to moisturize and nourish your skin. This can leave your skin looking brighter and more radiant. Brown sugar scrub is also a great way to get rid of unwanted blemishes and scars. If you have any rough or bumpy patches on your skin, using this scrub will help smooth them out. Your skin will feel softer and smoother after just one use!
So, if you're looking for a natural way to achieve healthy, glowing skin, give brown sugar scrub a try! It's affordable, easy to make, and best of all, it smells delicious 🙂